Intervalometer is without any doubt one of the most important tools for a timelapser, besides the camera. This is the device that takes the pictures for us. The idea is simple: a programmable device, in which you set the time between pictures and the number of pictures you want to take and it sends the impulse to the camera that releases the shutter.
If you're shooting one timelapse a year, basically any device will do the job, or you can even try to release the shutter pressing the button with your hand (however it's not a very good idea). When you're shooting more timelapses, you want a device that's comfortable to use, intuitive and reliable. Generally there are two options:
Built-in intervalometer – an app on your camera. These days many camera brands implement such in their products, however there aren't many that work well. Panasonic is an example to follow here, as their built-in intervalometer is just great. It has everything you need, is easy to use and easy to access in camera. Sony (check out this post for Sony before A7III) and Canon also have intervalometers, however they're far from perfect. Since I switched to Sony I bought my first external intervalometer.
External device – here we have basic devices, which price starts from about 20$. They're fine, not very comfortable but cheap and reliable. It's usually the first choice for a newbie. On the other hand, we have advanced tools with light measuring and automatic exposure ramping for Day to night timelapses. I'm not a fan of such devices, they're quite expensive and usually do the same job my camera can do. Somewhere in between we have MIOPS Remote PLUS – an advanced camera trigger that has many timelapse options including unique road lapse function.
MIOPS Remote PLUS
MIOPS Remote PLUS is a small device, that you attach to your camera and wirelessly connect to your phone. On your phone with MIOPS Mobile App you have tons of options for shooting. I have to mention, that it's not a device meant specifically for timelapse. Besides timelapse it has a lot of different triggering options, such as sound or motion triggering, HDR or BULB exposure.
ADVantages of MIOPS REMOTE PLUS
This device is quite unique, as there aren't many similar tools on the market. Simple timelapse can be done with 20$ remotes, so what's the advantages of MIOPS Remote PLUS?
The size and mounting options – the option to mount it on the camera's hot shoe is one of my favourite features. If you prefer, you can use the 1/4″ tripod thread. Aditionally, the device is smaller than a typical intervalometer. Classic remotes are a huge pain in the ass to mount during the shot. They swing on the cable, have absolutely no attachements, as they're designed more as photography remotes to hold in hand.
Simple interface – for me the app is simple to use. I'm not saying that classic remotes are hard to use, however sometimes they are not that intuitive.
Many advanced timelapse options – there are more options than in the classic remote. We can use BULB exposure timelapse option for night shots, there is HDR timelapse or unique ROADLAPSE function.
Wireless – the Remote PLUS is connected to the camera with a cable, but you connect to MIOPS remotely with your phone. It's a big advantage for me, as you don't have to touch anyching attached to the camera when you want to check the parameters, see how many pictures or time is left or change the interval between pictures, which personally I do quite often. Classic remotes always have a cable attached to the camera and you can accidentally move your camera dragging the cable. I know it sounds hard to do, however if you're checking your remote a few dozen times and you're shooting for 8 hours in the night, different weird accidents can happen there.
Detachable camera cable – this is a good option, because if you have two different camera systems, you just get two different cables, not two seperate intervalometers. That's not the most important thing, but cool to have it. I have to mention that some classic remotes also have detachable cables, however most of them has the cables fixed.
Okay, we know why I like the MIOPS Remote PLUS. If you follow my blog, you know I always try to tell you everything about the gear I review. And I believe there is no perfect gear that has only pros. So, what I don't like about Remote PLUS?
One more thing to charge – classic remotes work months on batteries. They work on two AAA batteries and once I buy new batteries, I don't have to worry about them for months. Here, as the device is much smaller and has Blutooth, the battery life is shorter and you'll have to charge it once in a while. The battery time is about 24 hours, so it's way more than enough for a shooting day. But still, you have to charge it once a day or once in a few days. Fortunately, there is a battery indicator in the app, which classic remotes don't have. One more thing – it charges with provided USB cable, but it's not micro USB or USB-C, so you have to remember about one more cable, when you travel. I wish it had USB C port for charging.
Control with phone – this is the part I consider both as an advantage and disadvantage. I like the fact that I can change settings wirelessly and there are more options than in classic intervalometers. On the other hand, this is the second device to have with me and that has to be charged to shoot a timelapse.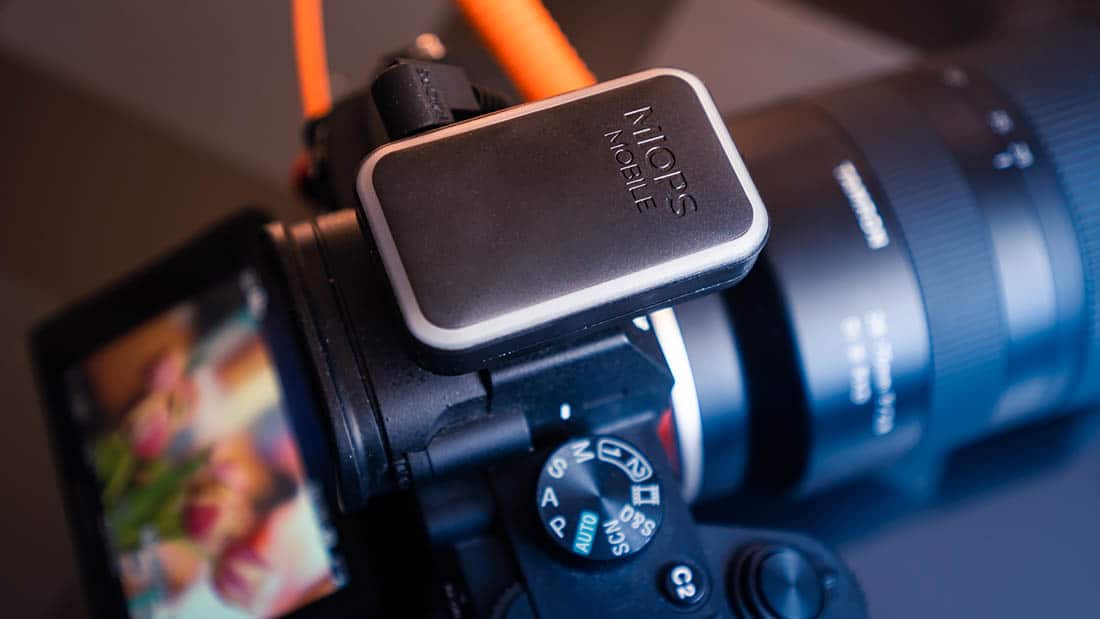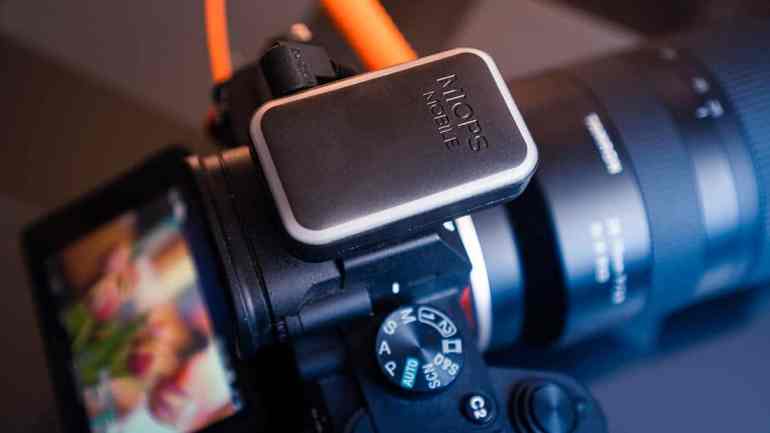 Final thoughts
I like the device very much, as it is small and stays on the hot shoe, when I can change the settings without touching the camera. I think it will make a place in my camera bag. Probably it won't be a first choice for a new timelapser, as classic remotes can do most of the things and are cheaper, but for someone like me – who shoots a lot of timelapses and makes a living with it, everything that makes my shooting even a little easier and more comfortable is worth the money.