This week I combined my two passions – timelapse and cycling 🙂 I was asked to shoot a bike timelapse, in which the bike cockpit is visible. It's not that easy as it sounds, so I had to try that! 🙂
This is a shot from my 52 Timelapse Project. You can check out the details of the project or full list of the shots.
So, most of the bike shots you've seen was with camera mounted in two ways:
On the bar – so you can't even see it's a bike
On the biker (action cam chest mount, helmet mount etc.) – so the handlebar has no fixed position in the frame.
I wanted to do it like in my Drivelapse tutorial – camera fixed to the vehicle. It would be easier with an action cam, but since I don't have one I go with my GH4 wide angle setup 🙂
I've decided to put it on a monopod, which would be mounted to the frame right in front of me. For mounting I used… Everything I had 🙂 The strong foundation here was two clamps screwed together. Of course there must be some duct tape too.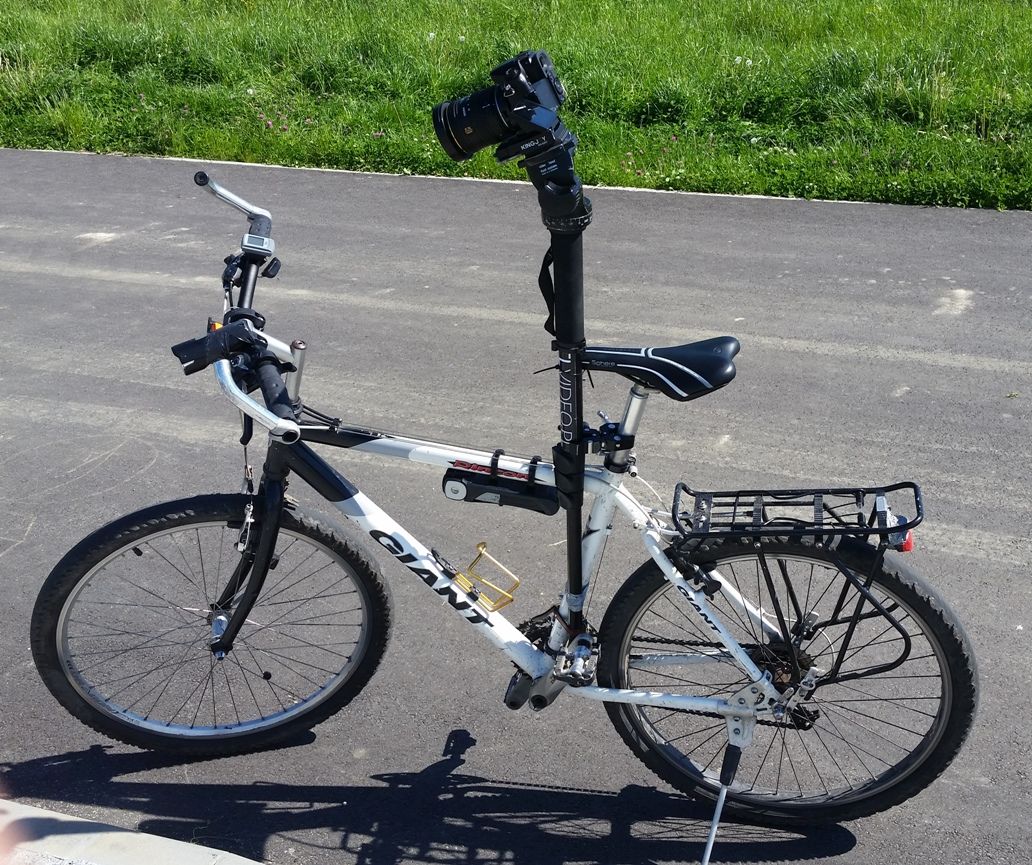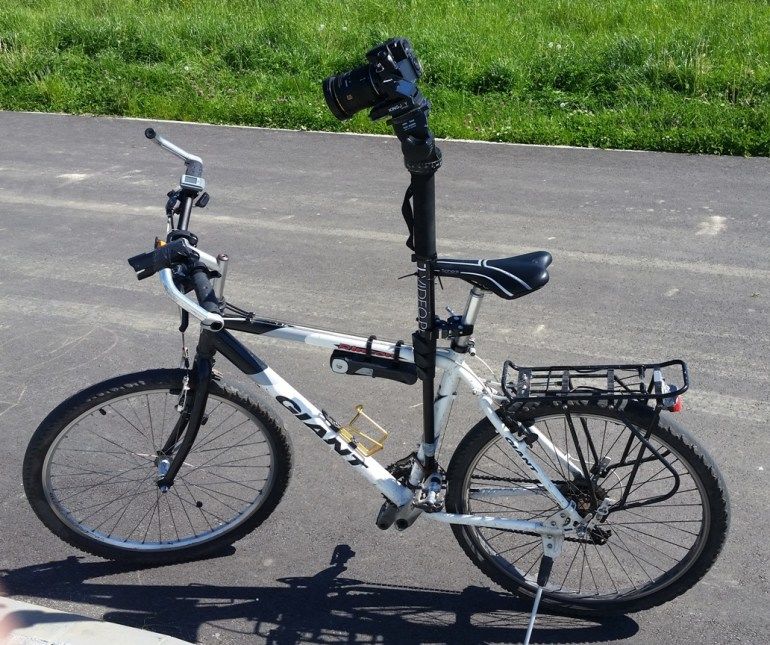 I know that this looks awful, but it works for this kind of shot, which is way more important. It would be nice to try a Gopro with Karma gimbal for that shot, maybe in the future 😉
The effect is way better when you ride downhill (without pedaling), because you can clearly see the left-rigth movement of the bike while pedaling. It can be a little bit fixed in post – i go frame by frame in after effects and delete those frames, which I find was bad. For example, I had 3 following frames. In the first and third one the camera was pointing straight forward, while in the second one it turns right. So I delete the second frame 😉
Software stabilization won't help much with this kind of shot, because I still don't want the bar to move within the frame (I'm talking about movement cause by stabilization, not when I was turning ;))
That's all for now, this week it's a short read 😉 Don't forget to like my Fanpage 🙂
See you next week!