I've finally upgraded my drone, changing my old Phantom 3 Advanced to a Mavic 2 Pro. If you're into timelapse for sure you've heard about the hyperlapse feature that DJI have implemented into Mavic 2 series. I've been using this drone since January, so today I want to share with you two things: my latest video which consists pretty much of drone hyperlapses made with Mavic 2 Pro and my thoughts about this drone and the hyperlapse mode.
First, check out the results I got with hyperlapse mode and then read my review below.
Mavic 2 Pro or Zoom?
For sure that's a tough decision for a lot of filmmakers. The basic differences are:
Mavic 2 Zoom is a little cheaper
The lens: Zoom has variable focal length (so you can zoom in the shot), Pro has fixed field of view (more about this below).
The sensor: Pro has 1″ sensor, so better quality, better low light and dynamic range and 10 bit video
Pro has variable aperture, while Zoom is fixed at F2.8.
As you already know I chose the Pro version, but there are no good and bad answers here. Choose what you prefer for your work. For sure the variable aperture is good for hyperlapse, when I want to choose the specific shutter speed. The second reason I chose the Pro is the 1″ sensor – I want to have the best image quality I can get (in such small form factor). For sure when I'll be doing commercial drone shots people would prefer to hire someone with better image quality drone than with zoom function. Also, when I shoot hyperlapse, I still can zoom-in in post production having 20 Mpx stills.
How about Phantom 4 Pro?
There is also a Phantom 4 Pro with 1″ sensor, but since the original Mavic came out I knew it's a drone for me – timelapse work requires a lot of travelling and I need to be mobile. Now, I can put my drone into my backpack in case I need it. Previously with Phantom I needed to carry the second backpack, which means I took the drone only when I was sure I would need it – and when I was alone it was either the backpack with all the gear or the drone.
Some people show on the Internet comparisons, that the image from Phantom 4 Pro is slightly better than from Mavic 2 Pro, but it's not that big difference.
Hyperlapse mode and other features
Let's start again with a little comparison to zoom. M2P has two 4K recording modes: FOV (full field of view) and HQ (High quality). In HQ the image is recorded with crop somewhere around 1.5, which is pretty close to the Mavic 2 Zoom 2 times zoom. Of course you can't change that during the shot, but I used this mode to get more cinematic shots.
You're probably wondering what do I think about the hyperlapse mode. So – it's awesome! I love the results I can get with it and how easy it is to set it up. Theoretically you don't need any previous hyperlapse knowledge to use it, but knowing the technique will help you create better results.
It's not that every shot you make will be usable. Everything depends on where you position the drone in relation to foreground and background. I've already seen many complaints on the Facebook groups that people can't stabilize the footage. Basically I shot the video posted above to understand how the hyperlapse mode works and learn how to position the drone to get usable results that can be stabilized. Remember, not everything can be stabilized. The higher and further the drone is from your subject, the easier it will be to stabilize.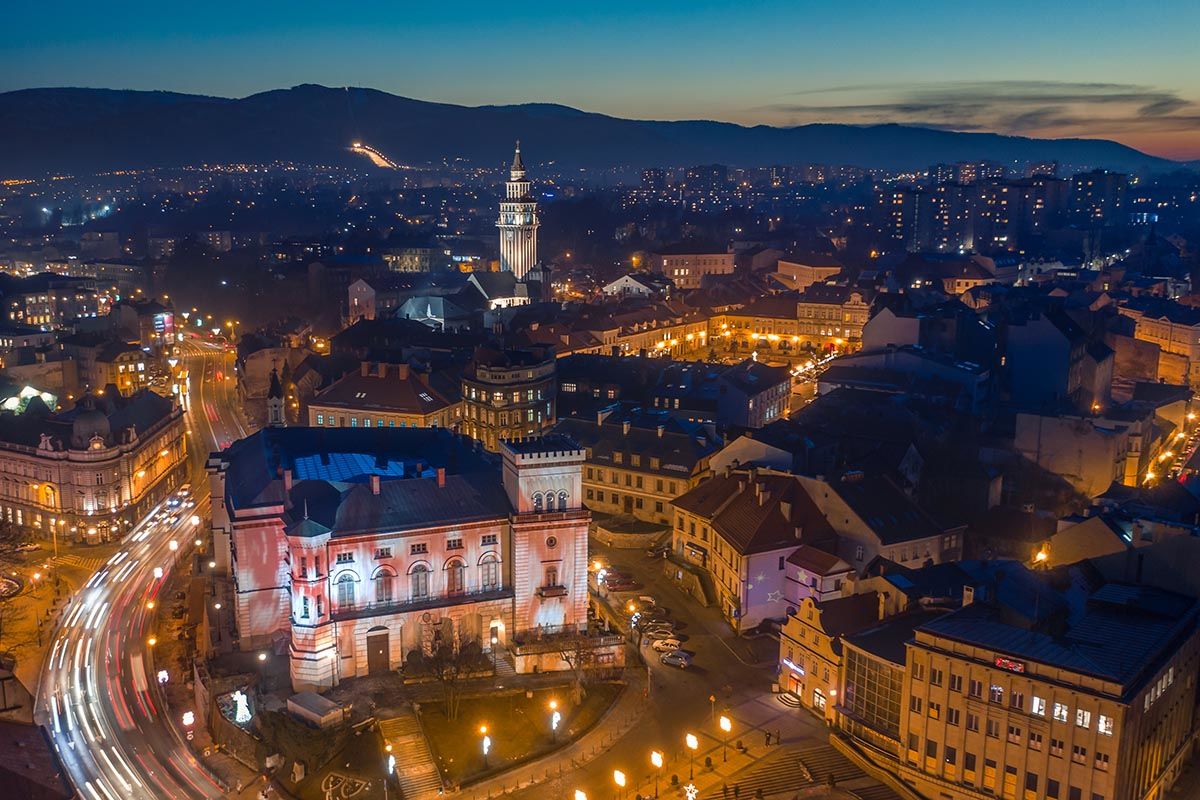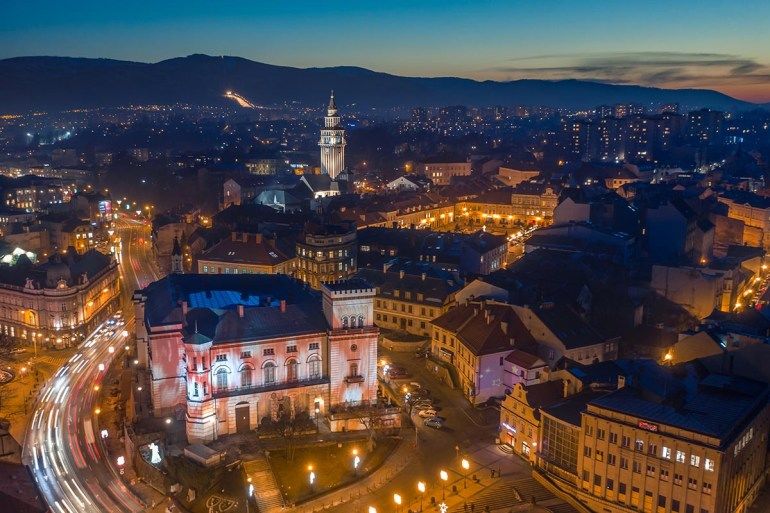 The DJI Go app combines the video and stabilizes it for us, but I didn't use that at all. I used RAW files and stabilization in After Effects. The drone seems to be perfectly stable but in hyperlapse everything is speeded up a lot – the worst thing we get is the drone getting higher and lower – which is hard or sometimes impossible to fix in post.
In the end, most of the shots I took was usable so I'm very happy with the drone 🙂 For some of the shots I used ND filters – I've got ND16 and ND256. Shutter speed was usually around 1/2″ – 1/5″. The great thing is that we can use the intervals as short as 2″ with RAW files saved to the card 🙂 The wierd thing is that using regular intervalometer in photo mode in the drone we can set the lowest interval of 5 seconds. As I prefer shorter intervals for street traffic I used hyperlapse mode for static shots.
Summary
I think the hyperlapse mode in Mavic 2 series is great and suprisingly easy to use. This mode made me want to get out and shoot as many drone hyperlapses as I can 🙂 It's good to have as a hyperlapser more options of creating the shots and ability to combine different ones – from the air and from the ground.