This is a shot from my 52 Timelapse Project. You can check out the details of the project or full list of the shots.
A few weeks ago I bought a crystal ball as a photography prop. This week finally I was able to make a little trip to the nearby city to shoot a timelapse with that. However, the weather wasn't very good (as the whole week…). I hoped to get more moving clouds in the shot, but I've got to stay with what I shot – my sunday deadline won't wait for better weather 😉
So, watch the shot below and then read my explanation why there is such a weird movement 😉
The first thing you can see in this shot, that it's upside down. This kind of ball shows the upside-down view of anything in front of it. For me, the best effect is achieved when you rotate the final sequence 180 degrees, so the image inside the ball is 'normal'. I know some people prefer to leave it upside down – the choice is yours 😉
The second thing you can see in this shot is that the background grows. If you follow my blog you already know this technique (or just you heard about it before) – it's a dolly-zoom (aka. vertigo, zolly, push-pull etc.). I've already make two articles about that which you can find here: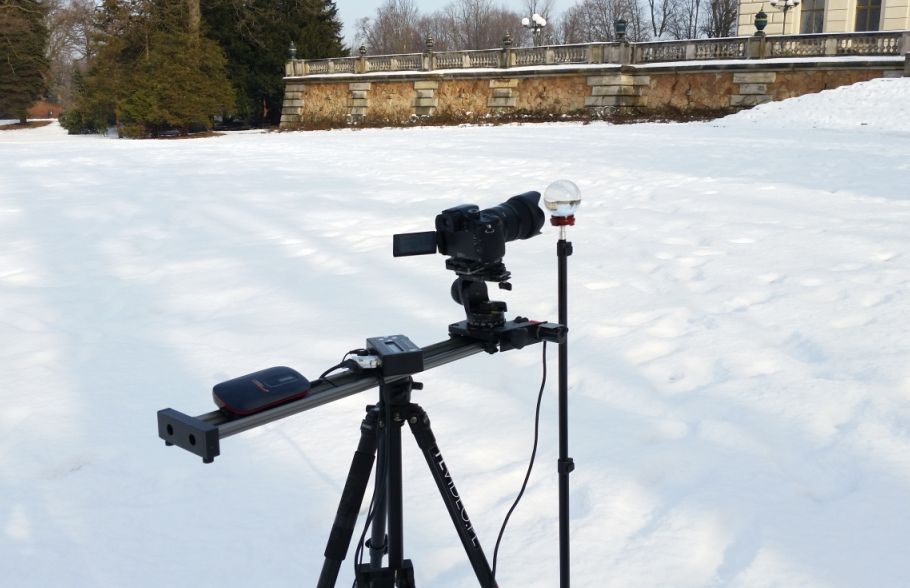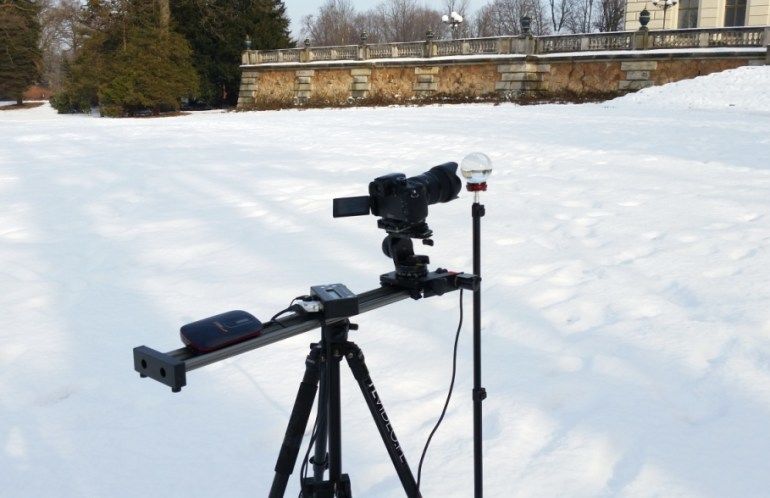 This shot was acomplished a little bit different – I've used a slider. The focal length range was also much shorter – I used just Sigma 18-35mm. The slider was programmed for a timelapse movement, but I released the shutter and controlled the focal length manually.
In post production this shot needs some stabilization. I used workflow like this:
Warp Stabilizer 50% smoothness
One point stabilization inside Stabilize Motion
One more Warp Stabilizer with smoothness at 100%
The result is not perfect, but I think it can be a nice inspiration for you 😉 Do you have some work you'd like me to watch? Feel free to join my Facebook group and share your footage here: https://www.facebook.com/groups/timelapse.hyperlapse/